How To Improve Your Personal Finances,
Increase Cash Flow, Reduce Debt & Save On Taxes!
Your Personal Finances - Discover Tips & Strategies NEVER Learned in School: How to Budget and Manage All Areas of Personal Cash Flow... Give Yourself An Immediate Pay Increase at Your Current Job Without Ever Asking Your Boss... What the Banks Don't Want You to Know & How to Pay Off Your Mortgage, Credit Cards & Other Debts Several Years Early - Saving You Tens or Even Hundreds of Thousands of Dollars in Interest... Simple & Easy Ways to Start Your Own Home Based Business - Allowing You to Benefit From Congress Approved Tax Deductions and Increase Your Tax Refund By Thousands of Dollars Year after Year After Year!
...And Why The Traditional Out-Dated Methods Typically Taught By Our Parents Are Literally Self-Sabotaging Your Success and Ensuring That You Will NEVER Get Out Of The Daily Rat Race.
Date: August 15, 2011
To: All Frustrated Average Jane's & Joe's
From: David Jesse
Re: Personal Finances & Cash Flow

Dear Friend,
Let me ask you a couple of questions...and please be honest with yourself as you answer them.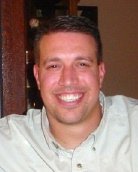 #1. Do you ever feel like your personal finances is an area you "just aren't good at", with your spending out of control, not enough money at the end of the month, and never having the ability to get ahead financially?

#2. Are you tired of trading hours for dollars every day at your job, working extremely hard with no real appreciation from your boss? Wouldn't it be better to have multiple sources of income?
#3. Do you feel like you are stuck in a never ending debt cycle, never really getting closer to paying off your mortgage or reducing your credit cards or other debts?
#4. Do you hate tax time, and can't understand why you pay so much in taxes to Uncle Sam each year?

#5. Have you ever thought about starting your own business, but didn't know where to begin, what type of business to start, where to get the money, or how to find the time?
If you went through this list of questions and answered "yes" to one or more of them, rest assured that you are not alone...so please pay very close attention to every word in this letter because...
This May Be The Most Important Message You'll Ever Read.
Let me explain. Over the years, through my work as a certified public accountant, real estate investor, and home based business entrepreneur, I've come across many, many people who have had absolutely no idea how to handle the various categories of their personal finances, including basic tasks such as writing checks, managing & reconciling bank accounts, preparing and living by a personal budget, using credit cards, and paying bills. Now, these people certainly weren't dumb, they just were NEVER trained in "how to manage their personal finances." They were lawyers, teachers, coaches, engineers, doctors & dentists, veterinarians, nurses, construction workers, and a variety of other very intelligent individuals, including some of my fellow accountant colleagues!!! So, through this website...
I've made it my personal goal to provide you, the average person, with an abundance of beneficial tips and strategies for improving all areas of personal finance, and as a result, improving your overall lifestyle!
It's time for you, the average person, to take back control over your financial life, instead of being dependent upon others, especially your employer or your boss, for everything. It's time for the you, average person, to learn how to pay off your mortgage and credit card debts in a very short period of time, instead of the decades that your current plan entails. It's time for you, the average person, to start playing by the same tax rules as the wealthy play by, and keep more of your hard earned money for yourself and your family, instead of giving a disproportionate chunk of your earnings to Uncle Sam. It's time for you, the average person, to catch the "entrepreneurial spirit", and begin taking control of your financial future, rather than taking orders for the rest of your life.
With that being said, let me ask you this question...
Do You Have The Courage To Take Control Of All Areas Of Your Personal Finances?
I sincerely hope you do!!!
But, before you start down the road to taking back complete control of your money, your life and your future, please understand that I will be updating this website and it's personal finance tips and strategies on a regular basis. Please bear with me, as this website develops from its infancy into a full blown financial site for the average person. In addition, I hope to eventually be able to answer specific questions that you may have, or build additional web pages covering topics that you have expressed interest in. Be aware, however, that I am not a professional typist, so please be patient with me as I attempt to provide the very best informative updates for this site as soon as I possibly can.
Thank you for your time, and I look forward to seeing you here again in the very near future.
To Your Success...

David Jesse, Your Fellow Average Joe
 P.S. Before we go any further, we want this to be a very useful, interactive website, so we welcome your participation. A "Contact Us" link can be found at the bottom of each page, and we welcome your questions, comments, and suggestions for us. Thank you in advance for your assistance!